Monthly Attendance System Report
Track Employees And Students Monthly Attendance Using Online HR Software
With e-Leave HRM, Monthly Attendance System Report is useful for business offices, colleges or any institutions with HR Software. All employee's attendance or student's attendance data is gathered via attendance mobile apps or e-Leave HRM System. Then, sync to e-Leave HRM Cloud to generate the monthly attendance report.
The 30 day attendance report provides easy view for entire company's attendance and is suitable for colleges and schools. This Monthly Attendance Report can be generated quickly any time and select any period of time.
Through this HR software, we can keep a systematic track of employees and student's attendance. It enables the easy way of maintaining class attendance with fewer efforts. It also has been implemented for the teaching staffs.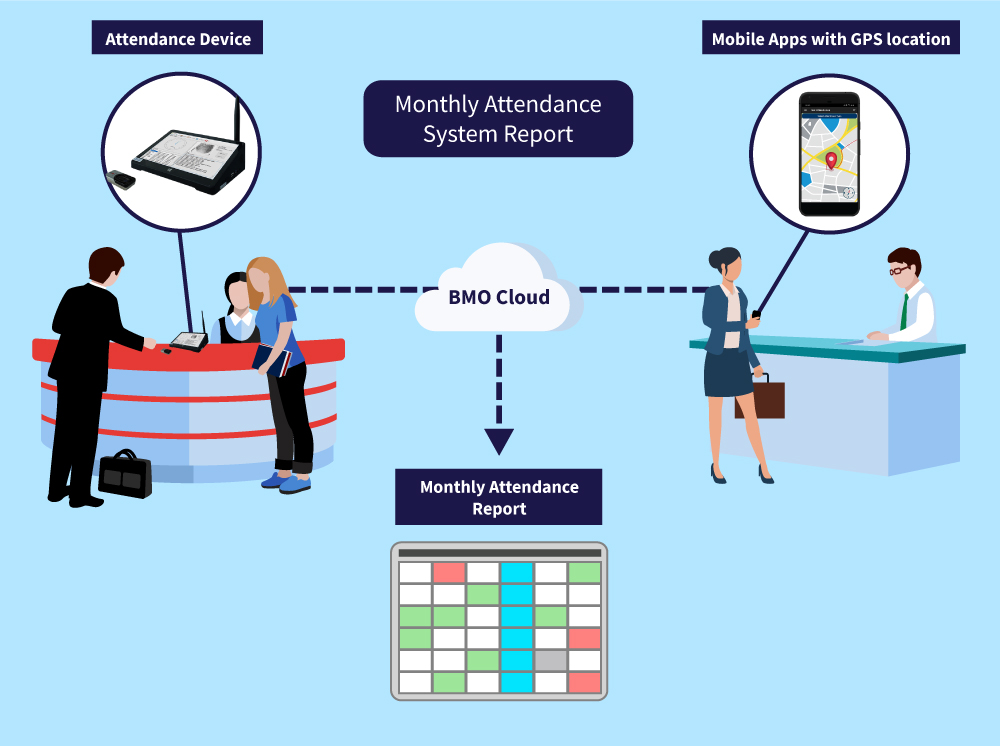 Generate Easy To Read Monthly Report
Management will be able to generate staffs or students attendance reports every month to track the absence, latecomers etc.
Those who are absent are highlighted in Red color, Public Holiday in Blue and so on. This is very convenient for the management and will save a lot of time rather than checking the attendance manually.
Student Attendance Using Fingerprint Scanner
Students will be more regular in attending their classes since buddy punching is not possible when fingerprints for every student is unique.
Teachers do not need to waste their time taking student attendance manually.
Attendance sheet is electronically stored in the cloud.
The HRM system helps the organization or faculty to easily find out defaulters.
HR Department can easily get attendance history of a particular employee or student.
Save time, cost, effort and organization resources.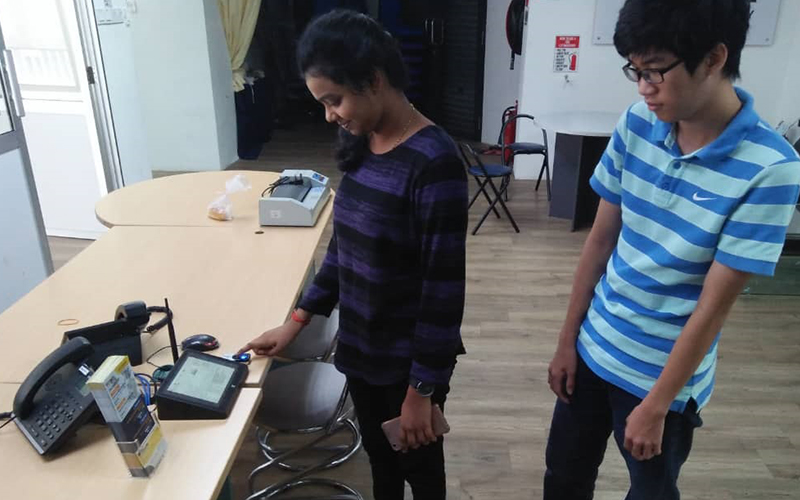 HR Software And Online Attendance Mobile App
Employee or student attendance data from their mobile phone or office attendance kiosk will be automatically sync to our cloud HR System.
Employee or students can use fingerprint scanners attached to HR system or thumb in using their GPS enabled mobile phones to check in and out. Both HR System links to the same cloud server.
If your school campus is huge and classrooms is at different locations, students can still check in for class using the attendance mobile app and their location will be recorded with their attendance as well. You do no need a physical hardware to be setup in every classroom.
Monthly Attendance Report generates the summary report base on the data collected and display in a user-friendly manner. No more manually creating attendance Excel sheets.