In many situations, you need multiple approvals for leaves, claims, etc. For example, the operator at the production line's leave may need approval from the supervisor, production head, and department head. The flexible Approval Hierarchy can have as many levels as you want and can have a group of approvers.

Some companies have multiple branches, for example, Mindanao, Manila, Luzon and Tagalog. BizCloud HRM can help you to manage these employees smoothly even if your employees from multiple locations. With BizCloud HRM, it helps you manage employee's leave and attendance from different locations/branches.
You can claim your replacement leaves online. Find out the types of leaves available and how you can configure it.
e-Leave > Leave Setting > Leave Type

Our system has a unique approach that allows the employees to cancel their Approved Annual Leave.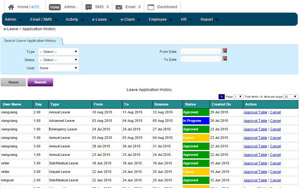 Employees can view their leave application status (e-Leave > Application History) and previous leave record through the system without troubling colleagues from the HR department.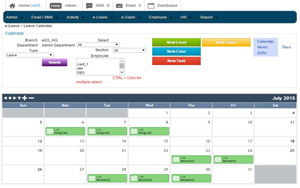 Team member's leaves are nicely tabulated in calendar form (e-Leave > Leave Calendar).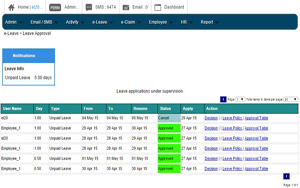 The feature under the e-Leave menu allows the manager to check if there is any pending application.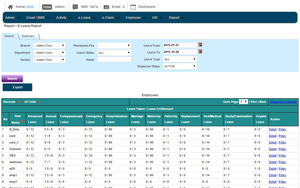 A leave report can be generated under the Report > e-Leave report. It acts as a reference guide in evaluating employee performance, as well as to prevent sick-leave abuse.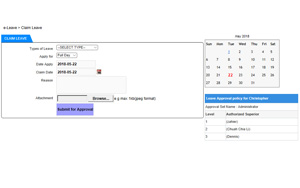 Employees can claim/credit leave for companies that practice a replacement leave for the employees that work on their off or rest day. This claim leave will be credited automatically to the employee claim leave type so the employee can apply for leave using this credit leave.