Fingerprint Attendance System
e-Leave HRM helps SMEs HR operations easier. We do that by combining hardware devices and software. We provide different fingerprint attendance system for SMEs to track their employee attendance.
Offline

Online

All attendance data is saved offline.
All attendance record can be download as Excel spreadsheet.
One-time payment.

Auto or manual sync data to BMO cloud (BizCloud).
Attendance record can be accessed from the browser.
All offline functions are maintained.
Monthly cloud subscription.
P1500 Fingerprint + QR Attendance System
Fingerprint and QR code can be used for taking employee attendance.
Attendance record will be stored in online or offline.
It enables easy storage and fully secured access to data anytime, anywhere.
This package comes with:
11.5 inches Touch Screen
Attendance Software
U are U Fingerprint Reader 4500
** Optional: Sign up for Cloud Subscription RM50 per month for max 50 users.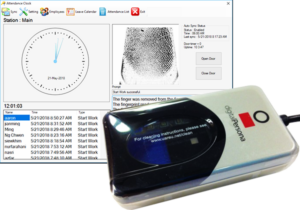 U are U Fingerprint Attendance System
This package bundled with:
Only requires the installation of Attendance Software and Fingerprint Reader on the PC.
Data are stored in the cloud system.
An attendance time-sheet report are generated.
Sign up for Cloud Subscription RM50 per month for max 50 users.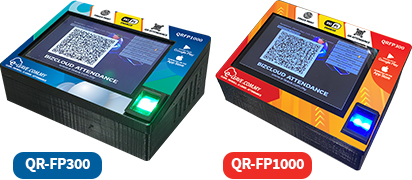 QR Fingerprint Attendance System
QR-FP1000
For 1000 Employees
₱20,036
QR-FP300
For 300 Employees
₱18,258
Fingerprint or QR code are developed for taking attendance.
It is standalone offline device.
Accessibility of attendance record.
No software installation is required.
The timesheet attendance data can be obtained online within the same premise, which means must be the same internet connection.