Claim Leave on Public Holidays and Off Days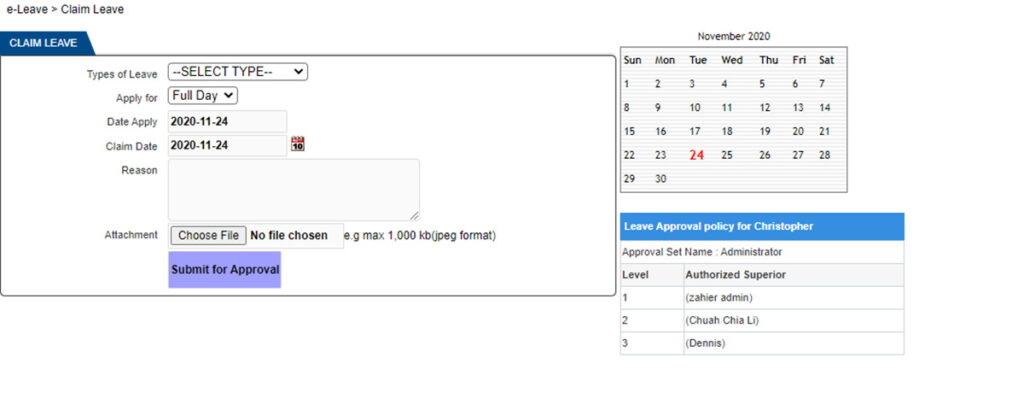 There are times where employees have to work during their day off or during public holidays. It could be because of a lack of workforce or a company is organizing an event that needs their employees' support and help for the event. Hence, the company will allow employees to claim leave for the weekends and public holidays they are on duty.
In this case, with the HRM e-Leave System, the employee is able to claim leave and credit into their annual leave/replacement leave. The approver will then approve the leave accordingly and credit the leave into their leave entitlement.
For example, Sean has worked on Saturday and Sunday. Hence, Sean can claim back his two off days by using the HRM e-Leave System. After he claims the leave, the approver will either approve or reject his claim.