Apply Leave using BizCloud Mobile Apps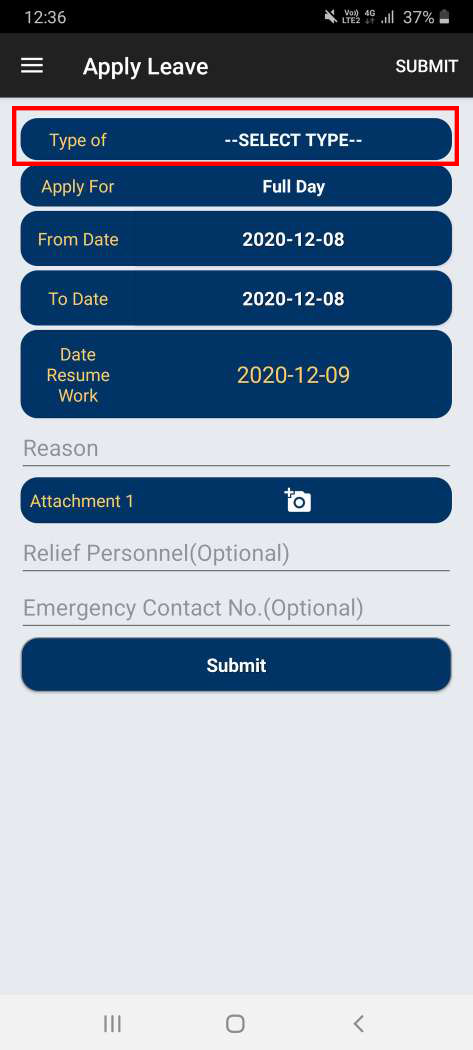 Apply Leave via Android Mobile App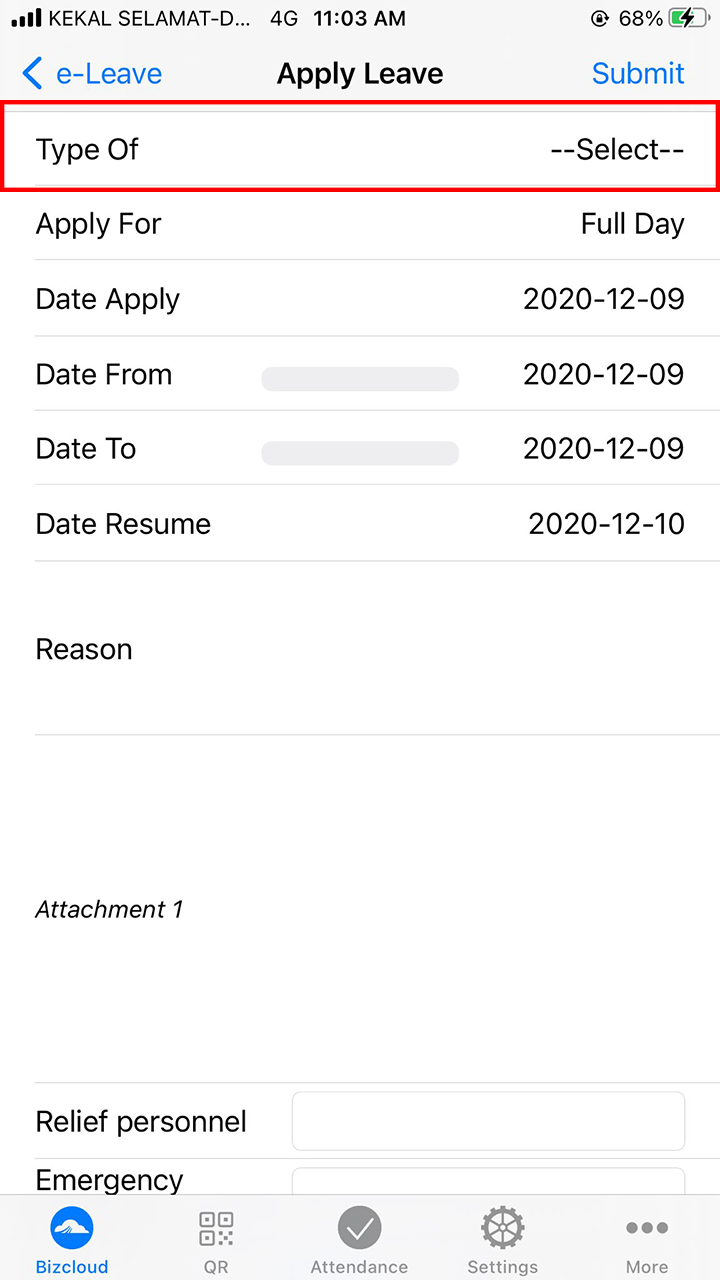 Apply Leave via iOS Mobile App
Applying for leave couldn't be more comfortable with just using a smartphone application. Our HRM e-Leave System is integrated with our BizCloud App, which means that you can access the HR e-Leave System by using the BizCloud app.
For the Human Resources Department, the HR can access the system by using the app if he/she is not in the office but needed to check on specific information. Information such as which employee is on leave, the activities/case assigned to employees, E-leave reports, and many more.
As for the employees, every employee will have their own login and password for the HRM e-Leave System. Employees can check their remaining types of leaves, and with the BizCloud App, employees can apply for their leave with just one app! Sick leaves require you to scan/snap your medical certificate (MC) while applying in the system, you can do so by using the app.
BizCloud App is available to download for free in the App Store (iOS) and Google Play Store (Android). Our R&D team makes sure that the application meets your satisfaction. Hence, remember to check on the App Store and Google Play Store for new updates!