BizCloud App for GPS Attendance Clock In
BizCloud App is a Mobile App that capable of capturing GPS positions and time of clocks. It is used to capture the attendance of employees that are working on site. For example, the employee does not need to attend to the office early in the morning, but go to the customer place directly and clock in with the mobile app.
BizCloud app is available on both Android and iOS platforms. To download the app, simply search "BizCloud App" on Google Play Store or App Store and click "Install" to download.
Online Leave Management System Features
Benefits of BizCloud Android App
BizCloud Android App Guides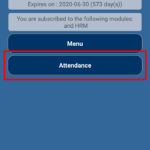 Press Attendance button to open Set Attendance page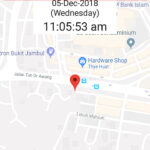 Verify and confirm the date, time, and map location. Press on Select Attendance Type