Replacement Leave to Employees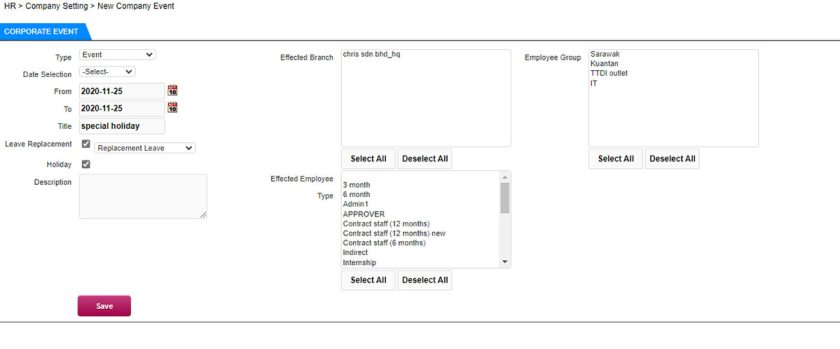 Leave replacement for a particular group of employees can be granted in the HRM e-Leave System. In certain circumstances, employees will have to be on duty or work overtime during weekends. As for those employees who are not qualified to receive overtime payments, they can be entitled for replacement leave, which should be the same as the time spent during the overtime work. Hence, the employer can select a particular group in the HRM e-Leave System to grant the leave replacement.
Some organizations may want to plan certain activities like team-building or celebration on certain public holidays. The employer may select a particular group or select all employees and grant the employees any other days as a paid holiday.