Multi-Level Approval Hierarchy
In many situations, you need multiple approvals for leaves, claims, etc. For example, the operator at the production line's leave may need approval from the supervisor, production head, and department head. The flexible Approval Hierarchy can have as many levels as you want and can have a group of approvers. For example, the leave can be approved by either supervisor A or supervisor B. So, you don't have to worry if having more than one approver, our system can help you to set multi-level approval.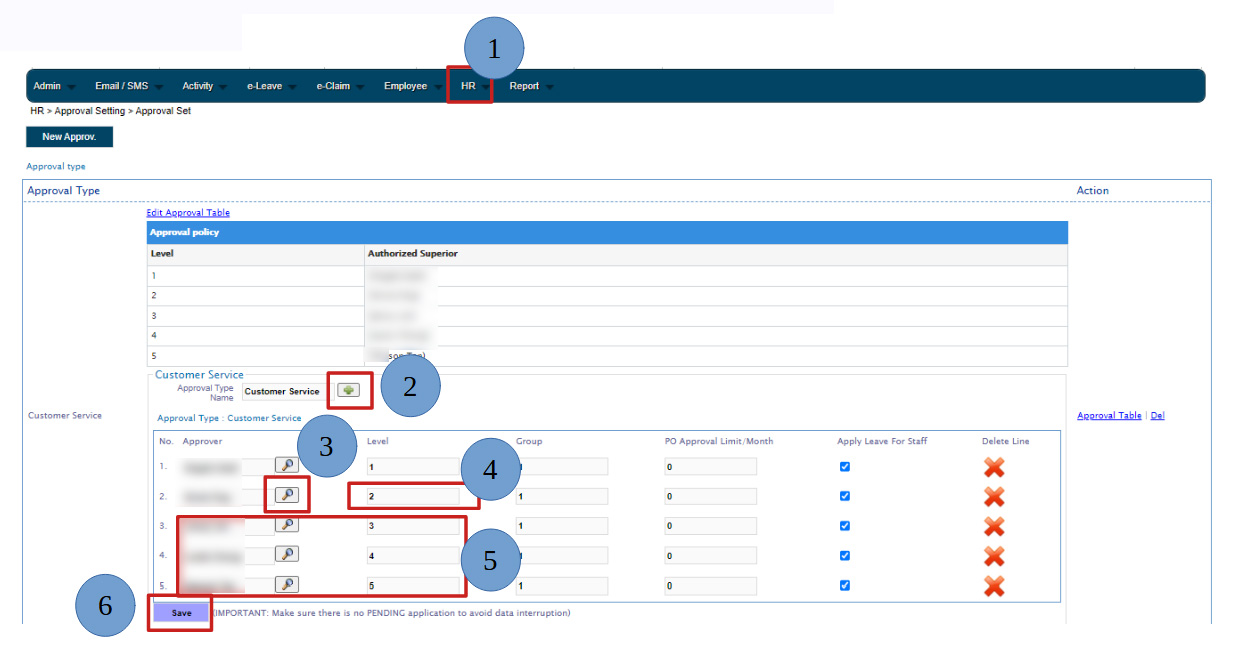 Set-up Multi-Level Approval
Go to HR > Approval Setting > Approval Set
Click the "+" sign, then will generate new column to key in the Authorized Superior's name.
Click on the Search icon and select the employee.
Change the Level to 2.
Just repeat the steps until all Authorized Superiors are added.
Click Save.
(a) Approve Leave/Claim Level by Level
(b) Approve Leave/Claim Bypass